Click the dropdown arrow at the end of a Workspace title.
Select "Refresh workspace" from the menu that appears.
Click "OK" on the pop-up window / warning that appears.
You should now see changes that were made to a Workspace by a NetDocs administrator.
IMPORTANT NOTE: Refreshing a Workspace may cause Outlook folders that are mapped to an existing filter using the ndMail Folder Mapping feature to break. The workspace refresh process provides new URLs to the workspace filters, therefore the mapping has to be reset in Outlook PER USER.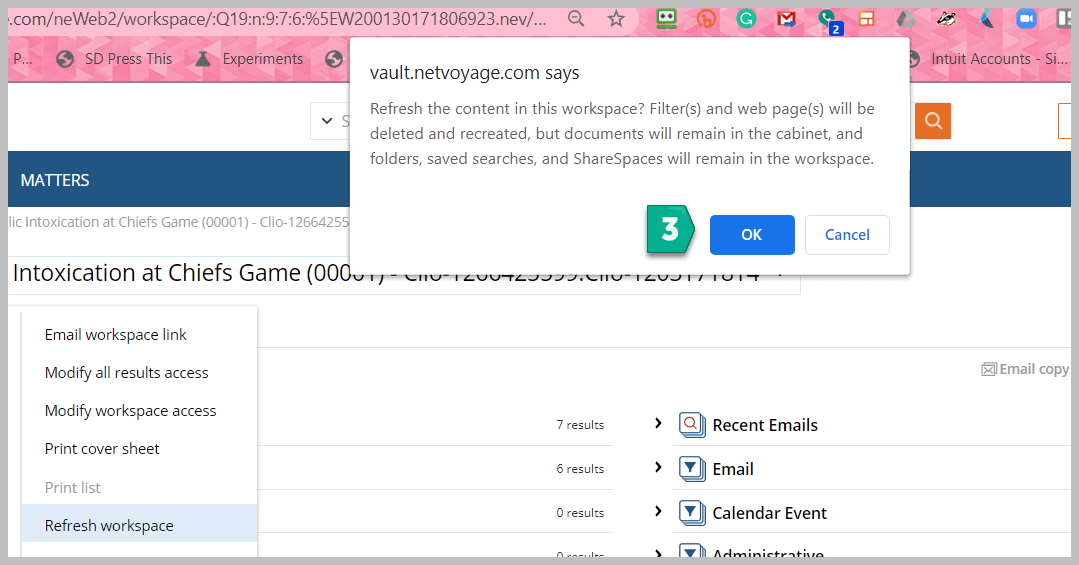 NetDocuments Training Guides and Videos
ndMail Overview (for Office365 + Exchange and Outlook users only)
Downloadable Quick Reference Guides:
2018 Demo for Pioneer (GREAT learning video, keeping in mind your firm may not have all the features shown in this video)